Google Indic Keyboard Assamese is a user-friendly input tool that allows Android users to easily type in the Assamese language. It can be used for sending messages and composing emails in both Assamese and English.
The keyboard has a Transliteration feature that automatically converts English words to Assamese, making it convenient for users to type without having to learn the Assamese script.
Google Indic Keyboard supports 80 languages, including Assamese, and is an open-source application. It is highly recommended for Android users who frequently type in the Assamese language. To download the app, follow this article: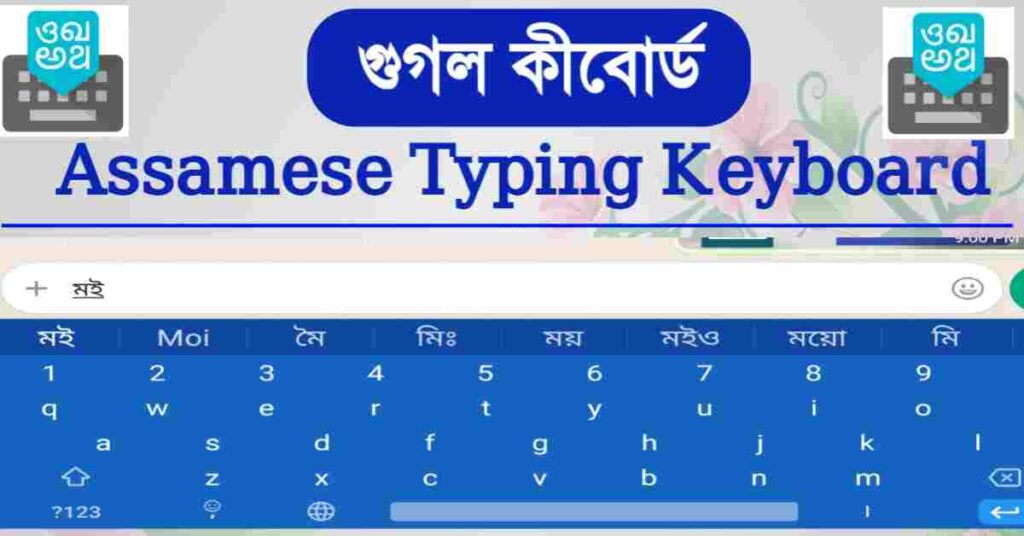 Google indic keyboard Assamese
| | |
| --- | --- |
| Name of Keyboard | Google Indic keyboard |
| Use For | Typing Assamese Language |
| Device | Mobile and PC |
| File Type | APk (App) |
| Size | 35 Mb |
| Language | Assamese |
Video Guide How to Google Indic keyboard
How to Download Google Indic keyboard For Assamese Version
Follow the steps below to download this keyboard on your mobile.
Go to the important links section provided below.
Click the Google indic keyboard App link.
After clicking, this app will be saved on your device.
Install the app after saving.
Complete the full setting and use it.
keyboard Setting For Assamese Typing
Follow the steps below to Complete Google Indic keyboard setting on your mobile for typing Assamese Language.
Go to the setting on your mobile.
Select the Additional setting on your mobile.
Select Keyboard & Input Method.
After that, select Google Indic keyboard from Available Keyboard.
Select Input language to English & Indic Language and Assamese & English.
Complete the full setting and select option likho and use it.
keyboard For Assamese Typing – Link
FAQ of Google Indic Assamese keyboard
Q: Is Google Indic Keyboard Assamese a free app?
A: Yes, Google Indic Keyboard For Assamese is a free app that can be downloaded from this page.
Q: Does Google Indic Keyboard support other languages besides Assamese?
A: Yes, This supports 80 languages including Assamese, Bengali, Gujarati, Hindi, Kannada, Malayalam, Marathi, Odia, Punjabi, Tamil, Telugu, and more.
Q. What is the transliteration feature in Google Indic Keyboard?
The transliteration feature in This Keyboard provides users with the convenience of typing in English and automatically converting it to Assamese. This feature proves particularly helpful for users who are not familiar with the Assamese script, as it facilitates typing in the language without the need to learn or memorize the Assamese characters.